From the outset, we always advise clients that building a travel agent website is, unfortunately, not necessarily a road to early retirement. However it is great as a complimentary marketing tool for whatever you do.
These days clients expect companies to have an online presence. If you are able to provide clients with an informative, easy to use website, as well as good face to face service, you are more likely to retain their business. In addition, as your website is a valuable source of information, they are more likely to refer others to you.
(May we recommend printing this page)
---
Intro
Guerrilla Tactics for marketing Your Business Online
This paper was done some time ago, however is still very relevant so we encourage you to have a look at it.
Guerilla Tactics
---
Search Engine Optimization
This is a much bigger topic and we recommend looking at it towards the end of the site-building process. That said, we need to warn you in advance that search engine optimising a travel agent site is actually quite difficult.
When people are searching for travel information and services, they are unlikely to use the search term 'travel' as this term delivers over one billion results. People tend to rather search on destination or flight city pairs.
The problem is of course, that there are many different search variations.
If on the other hand, you specialise in something like – Vietnam golf holidays – then that's perfect because you've got a niche to target.
These days, it is all about Unique, Quality Content as opposed to trying to game the system.
Search Engine Optimisation (SEO) is covered in more detail by clicking on this link
---
Templated Website:
Generally speaking the cost of a templated website is $2,490 plus GST.
This includes:
Content management system.
Colours and masthead are variable and choice of colours can be customised to suit. We include two hours for customisation.
Also included is the Initial site set up – with content and links.
Additional customisations are done on a time and material basis of $150+GST per hour but are usually not required.
There are no ongoing maintenance fees.
---
Some examples of current website trends:
http://www.itbyus.com -> examples
Other templates: https://avada.theme-fusion.com/demos/
---
Website Hosting
Whilst we don't insist that you host with us, the advantage of hosting with us is that we have scripts in place that allow us to upgrade your site plugins & security patches at no cost to you. 99% of people use our services
Cost of hosting is $37.95 per month.
---
Travel Agent Checklist
First Steps
We will now look at the Travel Agent Checklist – which is a step by step guide for setting up your website.
You can set up your website independently, or we are happy to assist.
The first thing you need to do is a one to two paragraph intro on your company – mainly pushing the unique selling proposition.
Then – and this is optional – you might look at:
A company profile for the 'About us' section.
Staff profiles and images – for the 'Our Staff' section.
For Featured Specials – you will need PDFs which can be uploaded to the system, or you might want to create your own product page and link to it.
Blogs is a good place to put staff reports of the latest travel agent 'educationals'.
Google Maps – http://www.itbyus.com/google-maps/
To get an overview as to how the system works, please refer to:
(especially the videos in pink)
---
Linking to Third-Party Suppliers
The next to do, is go through the third-party suppliers, which we have set-up on the basic template, and decide which ones you would like to link to.
To obtain an affiliate link, simply click on the links provided and apply. Once you receive your individualised link, please forward it to us and we will happily add the link to your website. We recommend you send the link through to us as soon as you receive it.
It is also a good idea to print this checklist screen and keep a note of which links you have applied for and which have responded. It is then easy to chase up if required.
We will now go through the different links and make some recommendations.
---
Flights
TravelPort, Sabre and Amadeus all have Booking Engines.
(A good time to negotiate is when your contract is due for renewal).
---
ACCOMMODATION:

Comparison Chart Booking.com vs Expedia):



Expedia
1. Agents only (no website widget)
https://www.expedia.com.au/TAAP-Info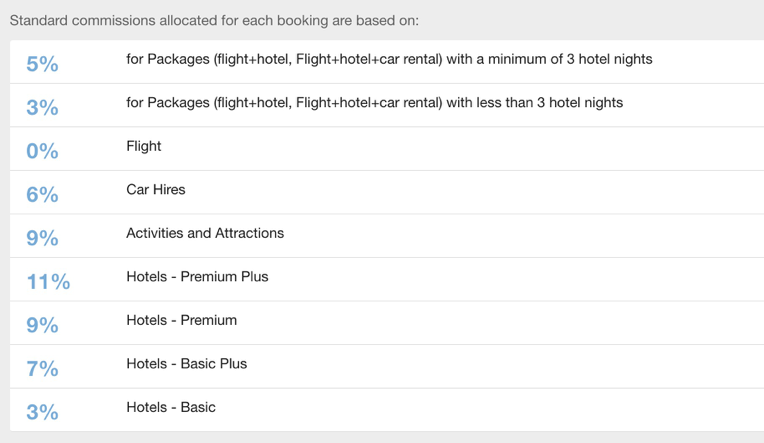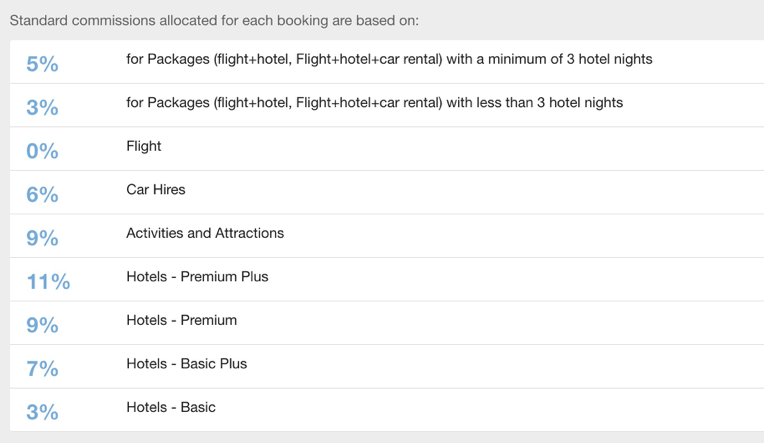 Through TAAP, we can offer you an Expedia Widget as an option to empower your website but this is branded Expedia. All bookings made through your widget will be credited to your account. Travel agents will receive "Standard" commission rates under a new tracking code for widget bookings.
For new widget set-up:
Please register a new account on TAAP at www.expedia.com.au/taap with your "Agency Name Widget" (e.g. Discover The World Widget).
Contact us at Expedia-au@discovertheworld.com.au once you have registered the TAAP Widget account so we can approve the new account and assist you in setting up a widget link on your website.
Commission will be paid automatically to your agency's bank account registered on your new Expedia tracking code. Standard commission rates apply to Widget bookings.
Kind regards,
Sheryl Lim
Expedia TAAP AU
Sales Support 1800 726 618 (Option 2)
Expedia-au@discovertheworld.com.au
Office hours: Mon-Fri 9am to 5pm (AEST)
Reservations 1800 726 618 (Option 1)
Office hours: 24 hours 7 days a week
2. Expedia (EAN) with website widget:
https://www.ean.com/solutions/template
Agency Hotel and Car commissions are typically paid at Industry Standard Rate, which is 8-10%. Therefore, if an Agency Hotel pays commission at the full 10%, you'll receive a 5% payout (which is 50% of the commission received by EAN).
On the 7th of each month, EAN calculates your total commissions accrued since your last payment (or if you have not received a payment yet, since the time you joined our program). Commission payments are then sent on the 15th, either by postal mail or electronic transfer, to partners who have accrued over $50 in their account. Visit the EFT Setup page in order to establish a recurring electronic transfer of funds direct to your bank account.
If your account does not have more than $50 in accrued commissions when our monthly calculation takes place, your accrued commissions will continue to rollover monthly until the $50 minimum is met.


———————————–
Booking.com
1. Travel Agents. (no widget for website)
https://www.booking.com/travel_agents/index.en-gb.html
Booking.com will pay the Partner for each materialised Transaction the Commission calculated over the Transaction Fee, by using a percentage of the total transaction value for the number of Materialised Transactions, in accordance with the following table (the "Percentage Total Transaction Value"):
| | |
| --- | --- |
| Materialised Transactions per month | Percentage Total Transaction Value |
| 0-50 | 5% |
| more than 50 | 6% |
| more than 150 | 7% |

2. Booking.com affiliate program with widget for website:
https://www.booking.com/affiliate-program/v2/index.html
Commission split
Booking.com will pay the Affiliate for each Materialised Transaction the Commission, by using a percentage commission split for the number of Materialised Transactions, in accordance with the following table (the "Percentage Commission Split"):
Materialised Transactions per month Percentage Commission Split
0-50 25%
more than 50 30%
more than 150 35%
more than 500 40%

WordPress website plugin for Booking.com
https://wordpress.org/plugins/bookingcom-affiliate-plugin/
Co-brand request: https://affiliates-support.booking.com/hc/en-us/articles/115011863508-Can-I-add-my-own-logo-or-brand-name-to-Booking-com-
To set up a Co-Brand for your website, please request it through the Submit a request form.
Include a high-quality image of your logo, ensuring it meets the specifications below:
Size: exact height 50px, maximum width 320px
Format: .png
Visible on a white background
Please send us the URL and Affiliate ID that you want to use for the Co-Brand.
If you have multiple websites with different logos and you wish to implement the Co-Brand for each of them, please send all your logos in one email with the corresponding URL and Affiliate IDs included.
This can be set up for a maximum of ten different sites per partner.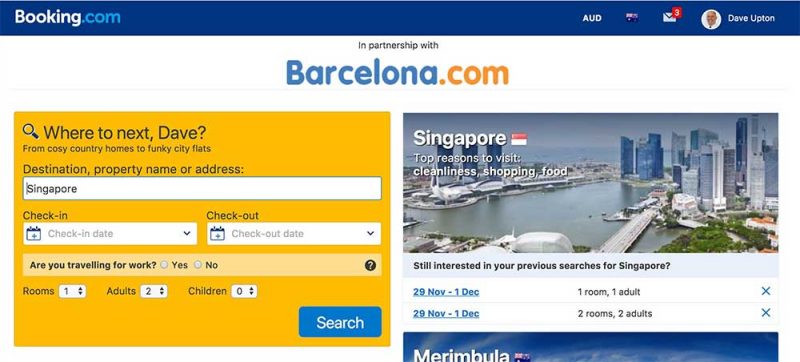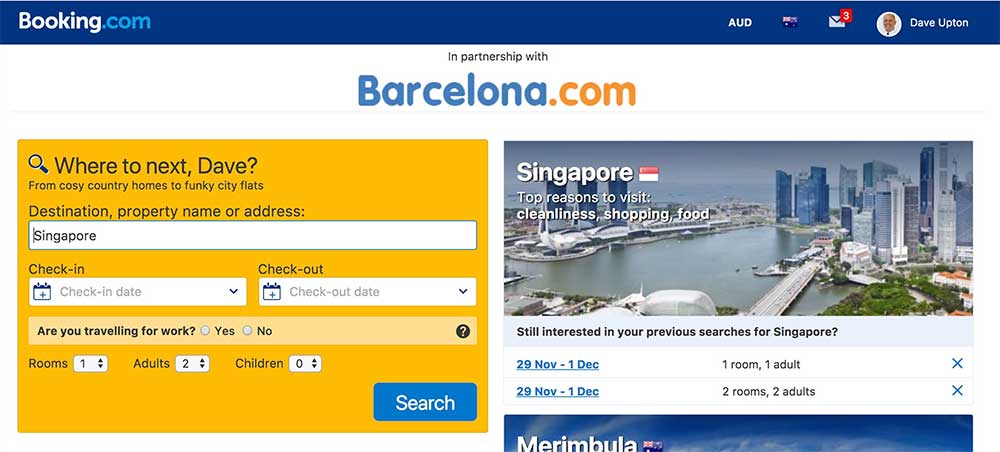 ---
Villas & Homes (10% commission)
Now 50,000 Instant Book Holiday Homes in 31 countries with the merge of Interhome & Interchalet – https://www.interhome.com.au/about-us/
Corporate Info: https://www.hhd.group/en-gb
Website: https://www.interhome.com.au/
Agent Login: https://partners.hhd.group/partners/login
Links: https://www.interhome-partners.com/wiki/faq:links:general
API Guide: https://www.interhome-partners.com/wiki/implementation_guide
We are happy to continue to provide rates in AUD$ and 10% commission to all new Partners.
Chris Patterson
Interhome (Australia) Pty Ltd
Level 4, 22 Darley Road
AU-Manly 2095 NSW
Telephone: (02) 9453 2744
Fax: (02) 9976 2208
eMail:
info@interhome.com.au
agents@interhome.com.au
chris.patterson@interhome.com.au

New partner portal simplifies search for the perfect holiday home Media information
(Trade media)

Glattbrugg, 1 September 2020 │ The Holiday Home Division of Hotelplan Group with the Interhome and Interchalet brands has launched a new partner web portal. Equipped with a user-friendly interface, it helps sales partners find the perfect holiday home for their customers.
The Holiday Home Division with the Interhome and Interchalet brands has launched a new partner portal to simplify its sales partners' search for the perfect holiday accommodation for their customers. With its user-friendly interface and improved functions, the new portal offers access to the holiday home provider's entire portfolio. Bookings for around 50,000 holiday houses and apartments can be placed, amended or even cancelled in real time, with the additional option to make provisional bookings. Narrowing the search with numerous filters, including by location, accommodation type, number of bedrooms, star rating, distance from the sea/city centre/ski slopes as well as activities on offer helps to locate the perfect property. On top of this, bookings can be checked and managed in the new partner portal at all times. Sales partners also have direct access to their commission overview.
"The new partner portal represents considerable added value for our sales partners. More functions and content will be introduced in the coming months to ensure that nothing stands in the way of finding the ideal holiday accommodation," says Thijs van Oss, Global Head of Sales at HHD Group.
All sales partners can now access the HHD Partner Portal at partners.hhd.group with their existing Interhome and Interchalet login details. Potential new sales partners can register online for the HHD Partner Program.
———————————————————————————————————————————————
The portfolio of the Holiday Home Division (HHD AG) with the Interhome and Interchalet brands comprises 50,000 holiday homes and apartments in 31 countries and is a part of the Hotelplan Group, based in Glattbrugg (CH). In turn, the Hotelplan Group is a 100% subsidiary of Migros, Switzerland's largest retail chain based in Zurich. The wide range of properties varies from simple chalets and apartments to luxurious villas – whether in summer or winter, by the sea, in the countryside or in the mountains. In 2018, the Holiday Home Division arranged rentals for 1.5 million holidaymakers and generated an invoiced turnover of CHF 359 million.
---
Car Hire
Driveaway
Click here for more details
Up to 15% commission for every reservation booked by a visitor via your website
You can now attach Driveaway Holidays online booking engine to your website for Worldwide Car Hire Services and Prestige & Sports Car Hire.
The benefits to you are:
Ability to display your own logo on the booking interface
Creates added value and content to your site.
A unique ID number will be assigned to your affiliate site and will be embedded in all bookings made.
—
Hi,
Thank you for your interest in the DriveAway Holidays affiliate program. Great to hear about your new website.
In order to have all the accurate details, can you please fill in all the details onhttps://www.driveaway.com.au/affiliate-program/signup
Once we receive your form we will arrange to set up your affiliate account so that your clients can book DriveAway Holidays directly on your website. Not only that, but you will also receive commission equal to your standard login for all bookings that are made.
Here are a few options:
White Label – The white label is a direct link in to our car rental booking engine. A custom header (logo/banner) can be added to the user id so it matches your website. An example of how the Affiliate booking engine looks like with the header attached is https://www.driveaway.com.au/affiliates/45862
XML – For Affiliates that have programming resources (i.e. their own web developer), we provide an XML connection so you have the ability to create and build a custom booking engine directly on your site and have complete control over the process. Complete control meaning, you can create your own booking flow, look and feel to the booking engine.
When we receive your affiliate request form, we will set up your affiliate white label URL link (option 1) for now. You will receive all the details early next week.
Please let me know if you have any questions, I look forward to working with you soon.
Dawn Teo
Affiliate Coordinator
———————————–
Rentalcars(part of Booking.com)
Affiliate program: https://www.rentalcarsconnect.com/

———————————–
Avis
Just fill in the implementation form – they will send you a link and we will add that for you.
Payment of standard commissions will be made in the same manner you currently have set up for Avis reservations made over the telephone or through your GDS. That is, standard commission will be paid at the applicable level to your agency on a monthly basis by direct credit.
Tracking of all sales and commissions takes place automatically as the link has your agency IATA or Avis Assign number embedded within it and therefore automatically populates these fields when a reservation is being made through your site.
Avis will endeavour to get back with the link within 24 hours.
Phone : 02 9353 9065
Fax : 02 9353 9080
Address : Level 2, 15 Bourke Road, Mascot NSW 2020
———————————–
Hertz
Cut & paste block below into an email, complete and send to ausonline@hertz.com
To activate a Hertzlink from your website in order to track commissions
please provide the following information:
1) Website URL –
2) IATA # –
3) Name of Agency –
4) Address of Agency –
5) ABN # –
6) Contact Name –
7) Contact E-mail –
8) Contact Phone No. –
9) Affiliated with any major travel group –
Please allow 1week minimum for the Hertzlink to be established.
Supply the following information by email, or forward your query to the Hertz eMarketing Team at ausonline@hertz.com
---
Cruising
Cruising is obviously booming at the moment. As in the case of Tours, many of the cruise sites do not have affiliate programs. We have listed the individual cruise sites, using your masthead above each one.
Cruise Company Listing:
Click here for example
Besides the cruise lines themselves, there are a number of different cruise wholesalers including those listed below. Subject to whatever arrangements you have in place, we are happy to link to any of your preferred cruise wholesalers.
Further wholesaler/consolidator options:
1. Creative Cruising
Caroline Hitchen | General Manager
Address: Manning Building, Suite 611, Level 6/451 Pitt St, Sydney NSW 2000
M 0449 924 919 T 02 9085 5275
Res 1300 362 599 W creativecruising.com.au
E caroline.hitchen@creativecruising.com.au

2. Cruiseco
Click here for example
Contact Cruiseco for details
For larger cruise agents & consolidators:
https://www.odysseussolutions.com/
Brochure
---
Day Tours Worldwide
While most agents feel that Day Tours are a bit of a waste of time, we recommend having a look at Viator.
Viator actually display different tours around the world. Just select a country or a most popular destination. The client can make and pay for a reservation immediately. They receive the voucher automatically and you receive commission.
Viator https://travelagents.viator.com/ to register and get affiliate ID number to append. An email will be sent back to you.
8% commission. This how affiliate programs should work!!!!
---
Rail
1. Rail Europe
https://www.raileurope.com.au/about-rail-europe/partnerships/article/affiliate-program-8942
OR:
2. INTERNATIONAL RAIL
Who is International Rail?
International Rail is a Melbourne-based rail specialist who makes booking trains EASY! International Rail have a state of the art online booking engine, as well as a team of dedicated rail professionals who can do the work for you (if you find booking trains a drag!)
What do International Rail offer?
Rail Passes, Train Tickets and Seat Reservations
Ferry Tickets and Passes
Sightseeing Passes (such as Paris Museum Pass / London Pass)
Transport Passes (such as London Oyster Cards / Paris Visite Passes)
Where can International Rail book?
UK / Europe
USA / Canada
Asia – Japan / China / Vietnam
Why are International Rail different?
Personal Service – International Rail recognise that rail needs support!
International Rail are a 100% Australian owned company based in Melbourne
International Rail welcome phone calls and guarantee email responses in 24 hours
You are welcome to call Jonathan Hume (Owner / CEO) anytime on 0417 444 242 if you require urgent assistance
We let you book how you like – International Rail understand it's not always easy to book!
International Rail do not distinguish / penalise commission on how you like to book
You receive the same commission for web bookings as call centre / email bookings
Better Earnings – International Rail all know rail is a low margin but important product!
International Rail:
Offer the best prices with advance purchase fares across all railways
Do not charge credit card fees for Visa / MC payments
Enable you to add your own margin to earn better commission
To register as a new agency, visit the travel agent portal www.agent.internationalrail.com.au and click on "Rail Passes and Tickets".
Website: www.agent.internationalrail.com.au
Email: service@internationalrail.com.au
Phone: 1300 387 245
3. OMIO – Book Train, Bus and Flight Tickets
https://www.omio.com/
OMIO Affiliate Program
https://www.omio.com/affiliate
Omio is Europe's leading travel booking platform, offering a simple but effective tool that allows users to search and book trains, buses, and flights throughout Europe, the United States and Canada via web or app.
It is easy to get started making money by referring people to Omio. We make travel effortless with more than 800 transport partners.
We offer a wide range of ad solutions, varying from more conventional text links and banners to customisable search widgets and APIs. Get in touch if you're interested in hearing more about our widget and API solutions.
Next Steps:
1) Go to our website Omio.com
2) Check out our network guide: – Please find our user guide to the network here. This explains how you can create your own tracking links, run reports as well as update your payment settings.
3) Start Earning Commissions– As a member of our affiliate program, you have access to a variety of Omio banners and text links. Please refer to the Ads section on the network for the available banners and links.
2) To help kick start your commission earnings we have a special sign up off exclusive for you!
-If you write a dedicated post or give us placement on your homepage for the duration of one week, we will increase your commission in the first month by three percentage points. NOTE: Please notify us when the promotion is live so we can change your commission accordingly.
4) Build a strong relationship: – We are a fully dedicated in-house affiliate management team and are here to help if you have any questions or concerns.
---
Insurance
There are a number of insurance companies including Compusure , QBE and Covermore. Please speak to your rep and advise us of your preferred link.
Compusure
QBE
Covermore
plus whomever
---
Newsletters
You can link to any newsletter you prefer. However should you wish to create your own newsletter using https://mailchimp.com/, let me know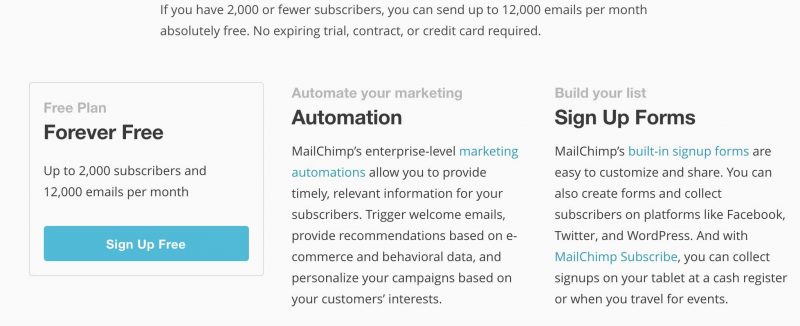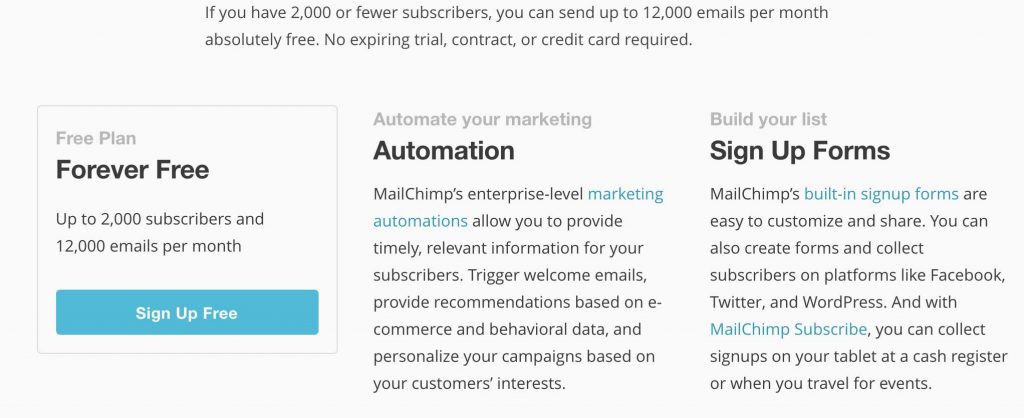 ---
Another great option worth considering:
Web: https://travel.genesys.co.za/

Matt Spicer
Mobile: +27 (0)83 720 1311
Skype: mattoosa
Email: matt@genesys.co.za
---
Tours (Coach etc)
Tours and Adventure (below) are a bit more tricky because most of these suppliers do not have affiliate programs.
There are a couple of options here.
You can choose to actually leave them off your site altogether. However please bear in mind that if clients can't find the information on your website, they'll simply go elsewhere.
We have tried to address this problem by linking to those suppliers and placing your masthead and a call to action over the top of their site. (does not always work with https:// websites)
While this is not perfect, most people – when it comes to spending more than about $500 – prefer to speak to a travel agent.
Tours are generally not sold in isolation – people usually wrap them with flights and accommodation. The chances of losing the sale, from our experience, is not that great. Having the information on your site is, however, most worthwhile.
Many tour company websites do not have agent affiliate programs that recognise individual agent commissions. Pressure should be applied to suppliers to insist that they introduce an affiliate program.
There are a few new options available:
1. https://tour-atlas.com/TourFinder
Flight finder, cruise finder, hotel finder.
Now there's, the retail travel industry's first Tour Finder!
Tour Finder gives your customers access to over 13,500 live tour itineraries with 1.5 million departures in 155 countries from 53 suppliers
Tour Finder is an innovative web plugin that gives your existing clients and new visitors to your website the ability to find the perfect organised tour and send their enquiry directly to you rather than to an anonymous booking engine. Tour Finder combines cutting edge travel technology with travel consultant personalised service.
Tour Finder will not send your customer to the tour operators' site as there are no external links on tour itineraries and all referrals are easily and quickly emailed to your consultants. The Standard version of the Tour Finder also gives you the flexibility to select your preferred suppliers.
Tour finder has been built on the same technology as the 2019 NTIA finalist product Tour Atlas which is currently being used by a community of over 500 travel consultants Australia wide.
Tour Finder is simple to install on your website and normally takes a few minutes. Our support team provide you with the steps to add the plugin no matter what web platform you have. We are also here to help should you have any problems.
Want to know more? Click here https://tour-atlas.com/TourFinder or
Call our CTO Greg on 0414 244 834, he's always happy to have a chat and answer your questions.
————————————————————————————————————————
https://www.tourradar.com/affiliate-program
---
Adventure
Most of the current websites do not have affiliate agent programs that recognise individual agent commission. The information on the website is good but you do risk losing the booking to somebody else or directly to the supplier. We can link to that site and place your masthead and a call to action at the top (as for Tours).
Pressure needs to be applied to suppliers to insist that they introduce an affiliate program.
---
Club Med
Club Med do not have an affiliate program but they do have a generic site with no back-link to their reservations centre.
---
Australian Domestic State Tourism
All the Australian State tourist offices are listed.
Most of the current website do not have affiliate agents program that recognises individual agent commission. The information on the website is good but you do risk of losing the booking to somebody else or directly to the supplier. Pressure needs to be applied to suppliers to insist that they introduce an affiliate program.
---