Odysseus Takes On Aussie Online Cruise Market
– Dave Upton Appointed Sales Director APAC –
Sydney, Australia 21 Sep 2016 – Odysseus Solutions, one of the world's leading cruise booking engines, is looking to take market share in the booming Australian market and has appointed local travel tech legend Dave Upton from ITbyUs as its Sales Director APAC.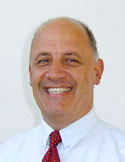 Upton, who has built more than 400 travel agent websites over the past decade, says: "There's huge potential for Odysseus in the Australian & New Zealand market, which has suffered from a lack of competition in the cruise tech space over the years.
"Travel agents are in desperate need of a fast, efficient and easy-to-use online alternative."
He added that the Odysseus Cruise Booking Engine features instant booking functionality on all major cruise lines with API connectivity including Princess, Carnival Australia, Cunard, Holland America, Seabourn, P&O, Royal Caribbean, Celebrity, Azamara, MSC, Norwegian and Viking.
"The Odysseus booking engine can also seamlessly incorporate airline and accommodation reservations into the same booking pathway," Upton says.
Agency groups, consolidators and medium to large specialist cruise agents are the primary target market.
It can be customized for use in Business to Business (B2B), Business to Consumer (B2C) and Business to Business to Consumer (B2B2C) transactions.
Based in the cruise capital of Miami, Odysseus Solutions maintains a significant customer base in North America complemented by a number of clients in Europe, Asia and the Middle East. Odysseus Solutions Founder and CEO Monish Luthra commented "Australia has always been on our radar but was somewhat of a struggle without local representation.
"Everything's in place and we are looking forward to working with Dave to expand our business Down Under" according to the CEO.
FURTHER INFO:
About ITbyUs:
Dave Upton is respected as a "travel guru," and it is his success and experience in the travel industry over many years that led to the development of a number of travel and IT related companies.
This experience includes Board membership of Trailfinders, one of the UK's largest independent travel agents. Dave also founded The Travel Specialists, in Sydney Australia, which subsequently merged with Sydney Flight Centre to form Travel.com.au, Australia's first and most well known online travel company. Travel.com.au floated successfully on the stock exchange for AU$23 million.
In March 2001, Dave founded ITbyUs. Having developed and founded a number of highly successful businesses, Dave recognised a need in the marketplace for affordable IT solutions. He also knew from experience that he needed to build a team with a balance of exceptional technical skills and strong business management expertise.
The ITbyUs team provides this balance of business and technical expertise – so fully understand client needs – and can determine and deliver the most appropriate solution.

Dave Upton – ITbyUs
52 Carlotta Street
Greenwich 2065
Phone: +61 2 9437 3347
Email: dave@itbyus.com
Web: www.itbyus.com

Odysseus Solutions
14740 SW 80th Ave
Miami, FL 33158
www.odysseussolutions.com
Sales@odysseussolu4ons.com