Some 'small buglets' 🙂 picked up when training Festival Travel
Hotel Geo location is a huge problem – do you per chance have any good ideas on how to improve hotel geo-locations generally please?
eg: when searching for hotels in Perth, it is also showing hotels in Brisbane (3300 kms apart)

Another example: Kalbarri is not in Broome.
(about 1890 kms apart)
2. Gross Profit calculator issue – maths problem me thinks
Gross profit should be $44 (showing $29?)3. Is communication not sending as not live?
4. Showing as Euro below in package however when clicked into showing in AUD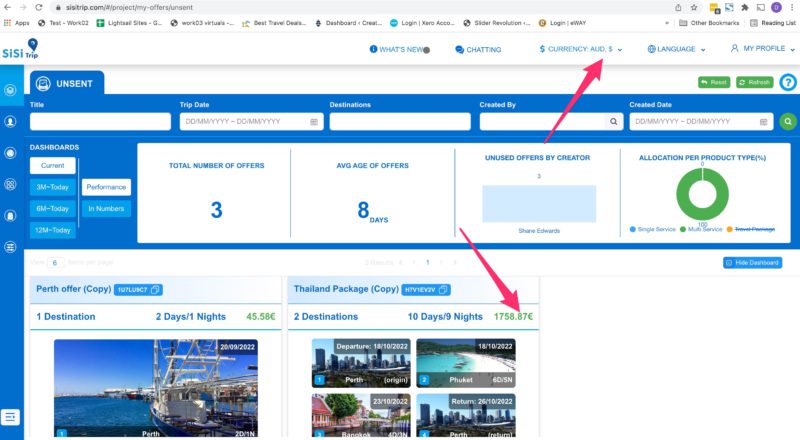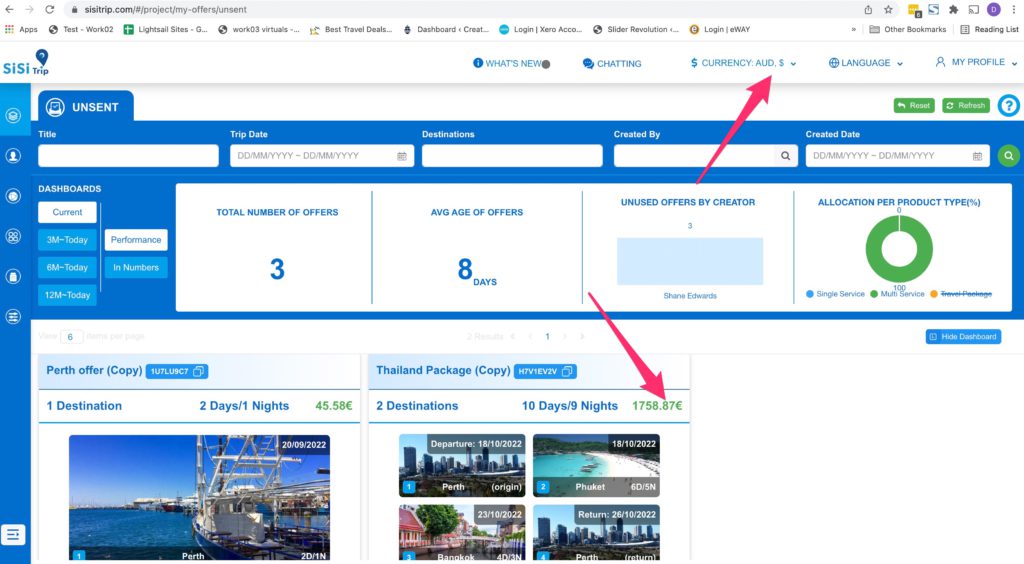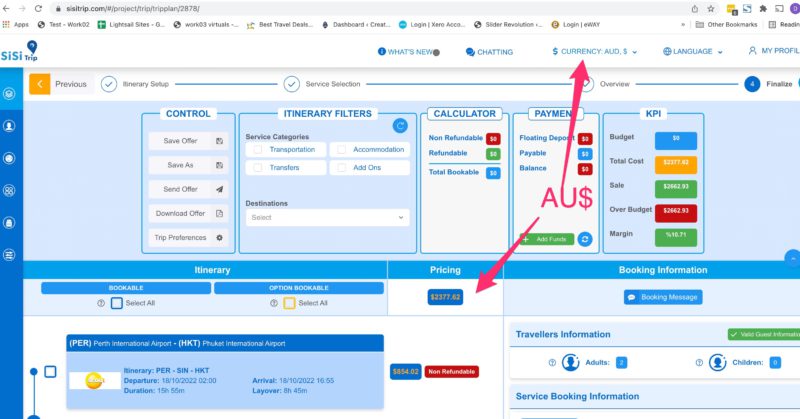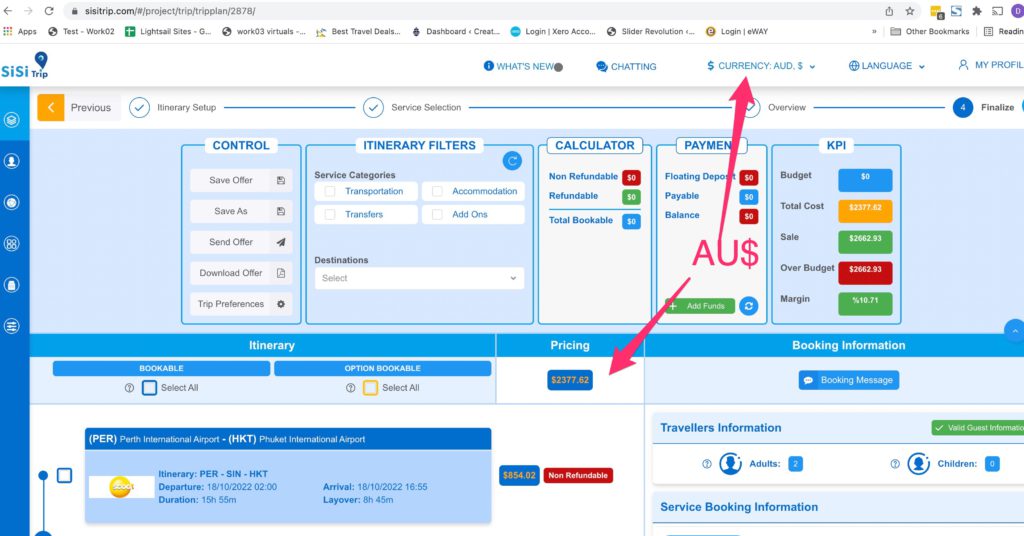 5. Still having difficulty adding 'Packages' to home page.
Could you please recap. Am I right in thinking that only 'Market Place' packages can appear on the front page? Not Templates or Offers?
I guess that makes sense but nevertheless, I just cannot figure it out. I have created a 'Market Place Package' as below but still cannot get it to show.
Could you please advise.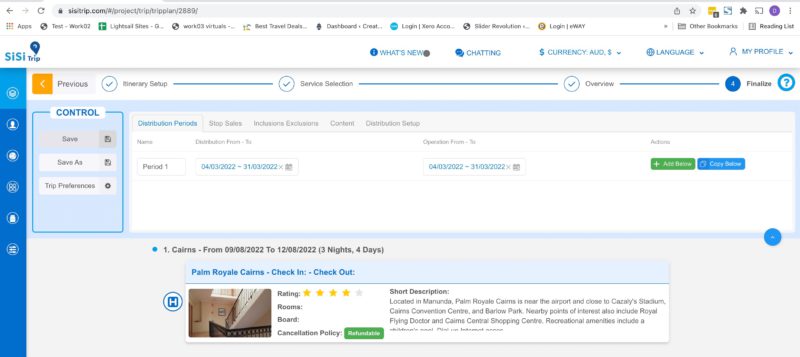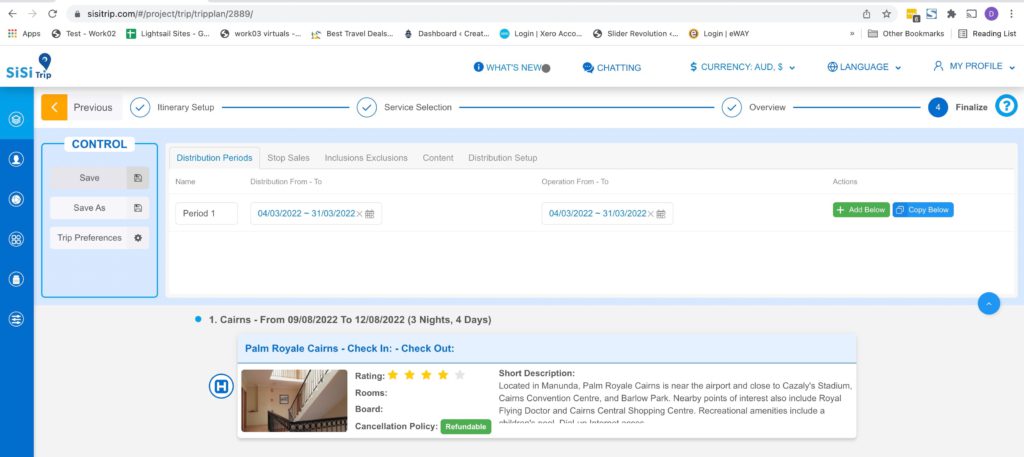 ---
FAQ's & Useful Snippets:
Difference between Offers, Templates & Market Place


Templates: are used for creating packages which can then be used for ongoing promotions for either B2B or B2C
Templates can be used for adding to the websites in B2C or closed user B2C. Also, this can be used for B2B templates (similar to samples shown during demo's).
Offers: Are for ad-hoc clients quotations which can then be booked based on the clients acceptance of the offer
Market Place: Market place is when it is offer to other 3rd party platform users.Marketplace and Templates allow for distribution granularity.




Templates can be saved as Offers:

Sending offers to client:
(Hopefully sending directly to client's email address to be added soon 🙂 )

Converting Offers to Templates – not possible at the moment
 Templates – 'Review Trip' options: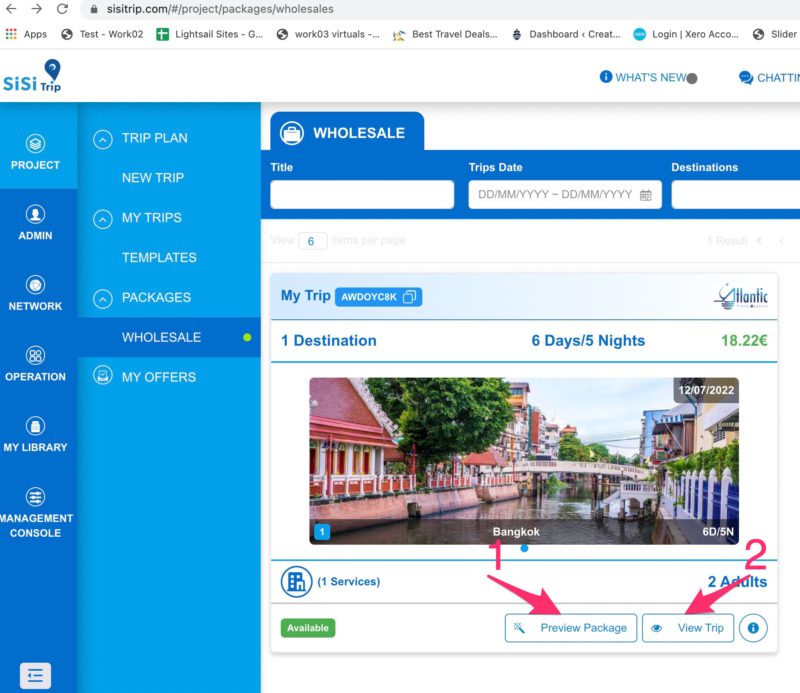 a. Preview Package: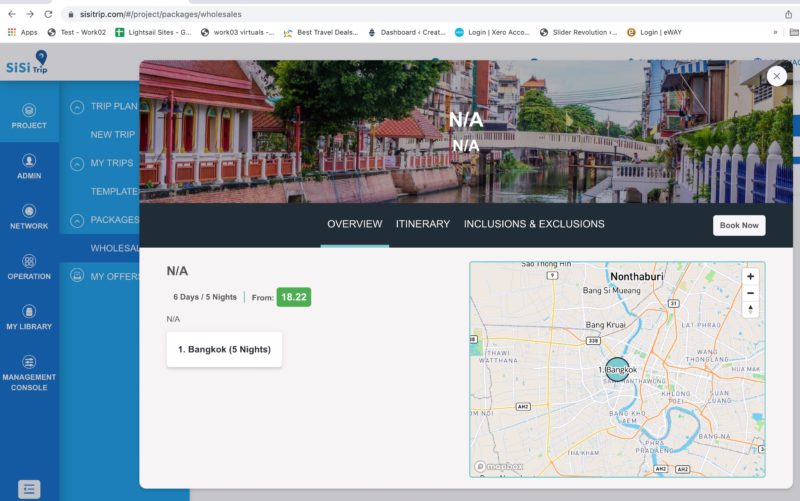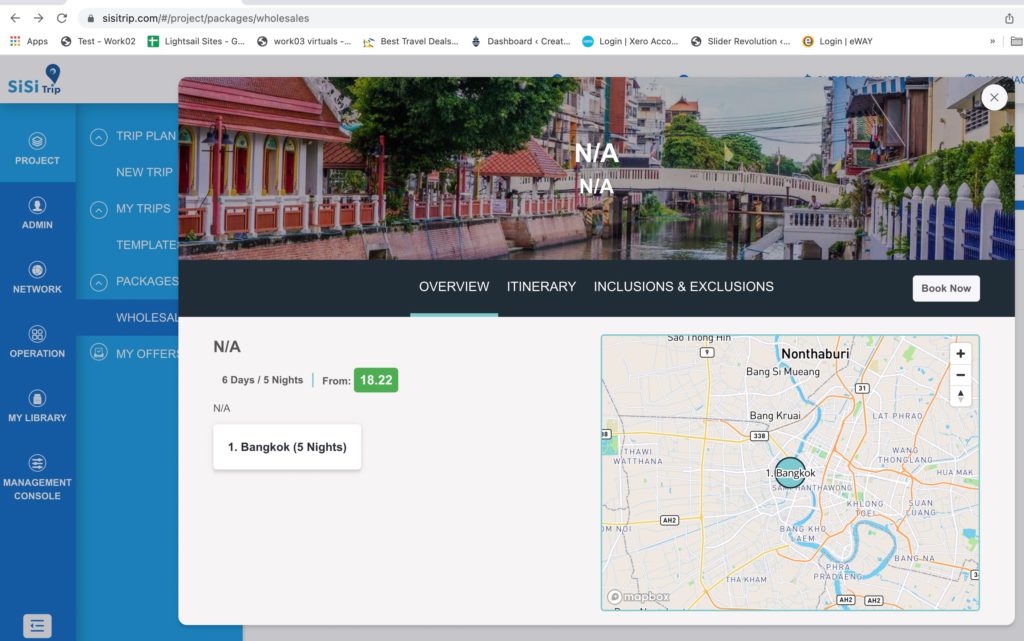 b. View Trip



c. Trip View Mode: Update to suit: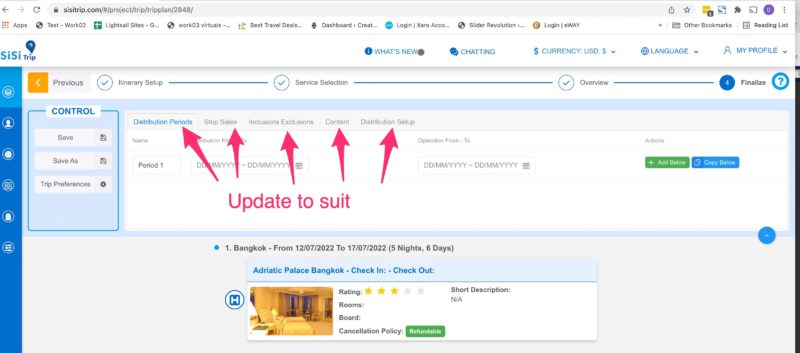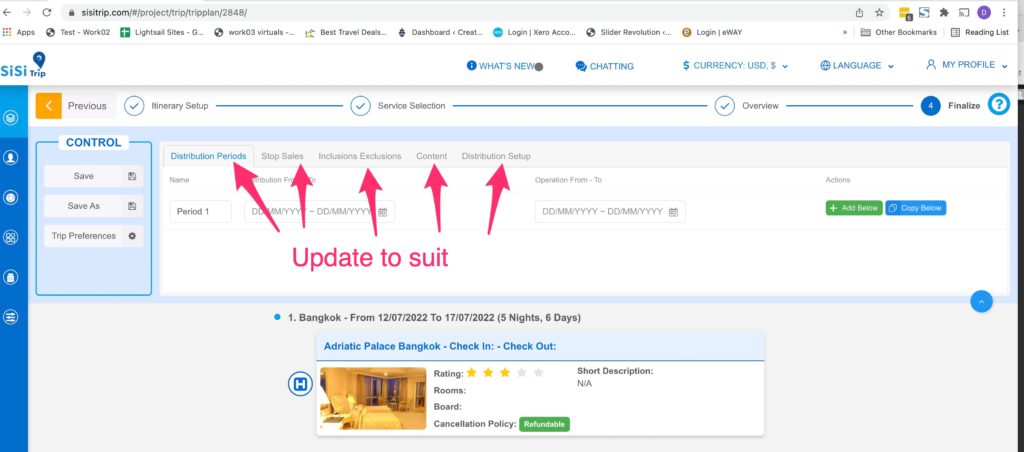 7. My Library -> Services-> 'General Services' is missing? Please advise.
DARRYL's ANSWER: These can be enabled at a platform level
Dave: When should this be set up?
8. Updating Different Services Margins
(you can also add differing margins with a category by hitting +Add)





7. Adding Packages to front of SiSi Website
(sub-domain to be added just before going fully live)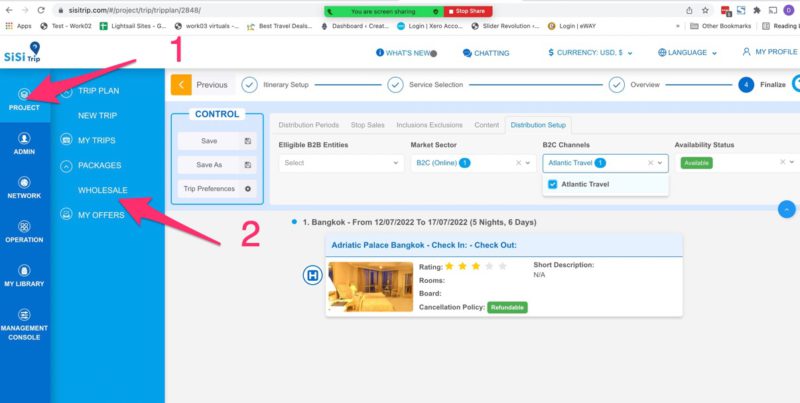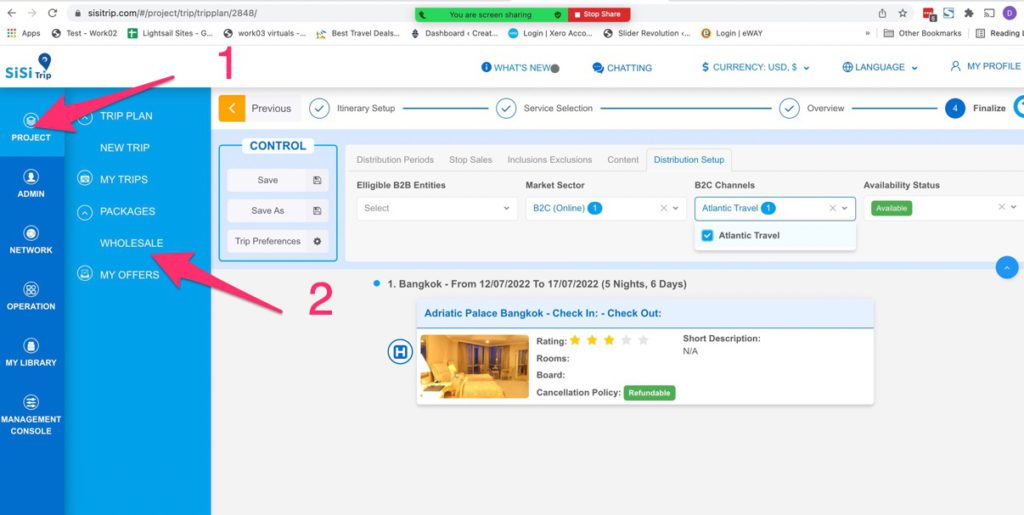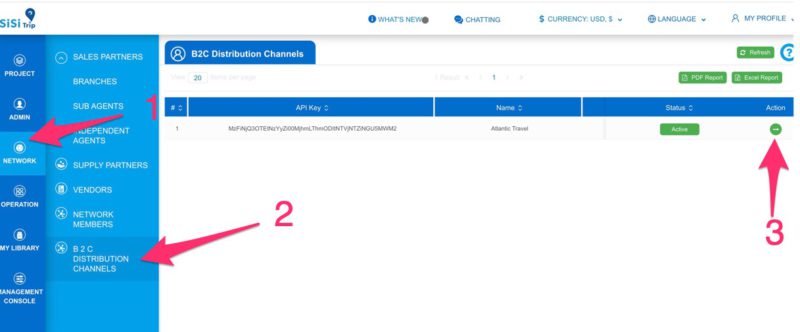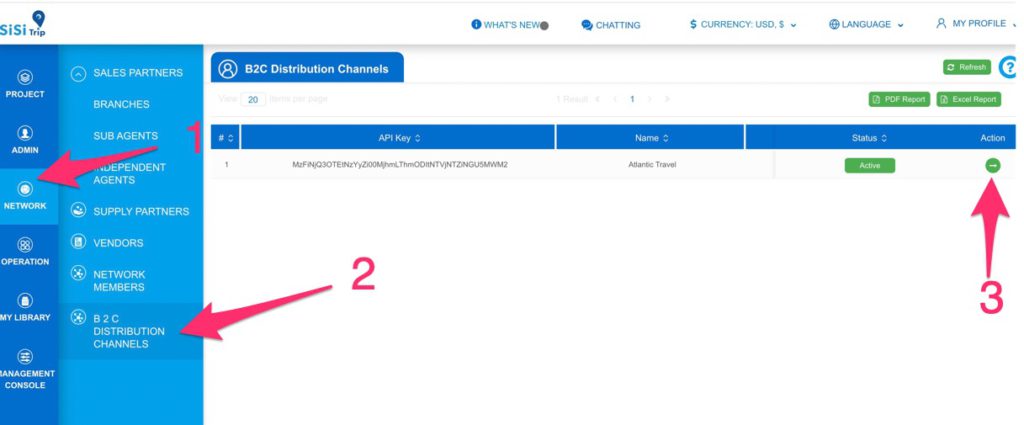 7. Payment methods: